The application of Clipping Path, Clip Out or Image Cut Out technique is mainly used for image isolation or elimination from the unwanted background. It is possible to manipulate excellent quality of images/photos for many purposes. This implies the closed vector paths or shapes and creates tremendous images quality in accordance with client's each requirement. Clipping path or clip out can be the paramount image masking & manipulation solutions in the photo industry. The method is applied on multi categories of images for hiding the background from original images. It transforms many images into different shapes & sizes.
Clipping path is a one kind of image manipulation techniques that is used in all around the graphics sector. Only clipping path, clip out or image cut out can perfectly to remove any selected objects from the background. When we applied clipping path or clip out techniques every object is movable for any sort of background. You can use this technique to solve any kind of image solutions such as image resizing, masking, retouching, editing into different shapes & sizes and much more.
We define the clipping path in several types of our clipping path service or clip out services on image complexity such as simple clipping path, compound clipping path, complex clipping path and supper complex clipping path.
Simple/Basic Clipping Path
Simple Clipping Path is a basic option to eliminate or knockout background from original images. Manual clipping path all the while can pick up wonderful quality output in graphic platform. We offer 100 % hand-drawn or manual Basic Clipping Path services. In Basic clipping path generally it can be described that the techniques are used for easy work.
Simple Clipping Path technique is applied upon different shapes & sizes of versatile items or products. The maximum time 15/20 minutes can be required for manual or hand drawing to an expert professional to extract image manipulations or background removal with maximum accuracy.  In such kind of services it is found 1-5 closed curves as well as simple curves like oval shapes and straight lines.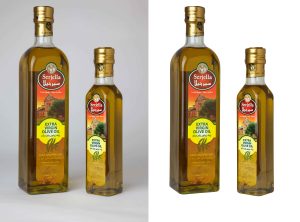 Compound Clipping Path
Compound Clipping Path is consisted with the combination of multiple inclusive and exclusive paths. There are few embedded transparencies (Holes), generally five to ten closed paths as well as other outlining curves are found in Compound Clipping Path. The concept of Compound Clipping Path is little more tougher stage. Highly skilled person needs to be done these categories of image manipulation instantly and we have these calibers of compound clipping path specialists.
We provides elegant, decent & smooth perfection compound clipping path services around the world with awesome quality, best turnaround and the most competitive prices. We always meet the dead line and follow the 100% client's instruction to be done the projects. You can judge our compound clipping path capabilities by assigning your trial job to us for obtaining 2 free trials. After completion of judgment about Web Lab, you can deal with us for outsourcing at a glance in regular basis.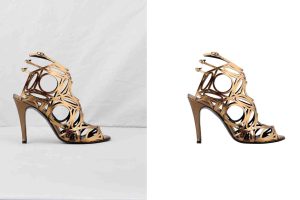 Complex Clipping Path
Web Lab is leading & the popular name to the global clients in the world. We are the marvelous complex clipping path service provider all over the world with the best quality, minimum turnaround and faster delivery at competitive prices. We provide complex clipping path services for outsource or individual purposes. We have given the opportunity to clients to get at least 2 free trials for judging our capability on complex clipping path.
Complex clipping path is consisted with single closed path as well extreme basic curves such as merely oval shape or straight line and there is no embedded transparencies that's mean no Holes are visualized. Complex clipping path is a more critical clipping path concern like hair, fur and costume and no unprofessional can accomplish the task.
Super Complex Clipping Path
The concern of Super Complex Clipping Path is applied on various products or items with manually or hand drawn clipping path accuracy. The features of super complex clipping path characteristics are numerous embedded semi-transparencies or transparencies (holes) and abundant curves. Super Complex Clipping Path is more sensitive & critical than compound clipping path.
The Fine-edge Jewelries, Natural items (landscapes, trees and flowers), Large Flower Bouquet, Models & Fashions of human images with flying & raising hairs, Animals Images with raising furs, numerous curves & holes all are required to be done on Super Complex Clipping Path.